Sprint expands 4G coverage area just when the EVO 4G is sold out to make you drool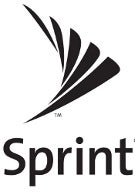 Sprint's 4G network is expanding to seven more cities - Rochester, N.Y., Syracuse, N.Y., Merced, Calif., Visalia, Calif., Eugene, Ore., Tri-Cities, Wash., and Yakima, Wash. With this expansion it is already covering 43 metropolitan markets. Some of the biggest cities – New York City, Los Angeles and Miami – are not listed yet, but the carrier says they are on track to receive Sprint's WiMAX service by the end of the year.
Currently, the only smartphone to take advantage of the fast network is the
HTC EVO 4G
. However, the
Samsung Epic 4G
's release is just around the corner. Using these devices requires a few preselect plans starting at $69.99 plus the $10/month Premium Data add-on for 4G usage. Sprint is offering money back guarantee for trying out its 4G speeds, and will reimburse the fees if you are not satisfied after the 30 days trial period.
HTC EVO 4G Specifications
|
Review
Samsung Epic 4G Specifications
source:
Sprint