Sprint doubles the data for its business customers too
6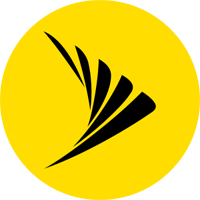 Sprint, in keeping with its pledge to offer double the data compared to Verizon and AT&T, is now offering corporate accounts double the data for the same price. The range of the data bucket now offered to business accounts is 240GB to 800GB. In addition, Sprint is waiving the $15 monthly smartphone access charge from now through December 2015, for each customer who brings his number to Sprint and activates a phone.
For businesses to take advantage of the doubled data, they need to subscribe to the plan before the end of the month. With the deal, corporate accounts get unlimited talk and text and 240GB of data for $400. 320GB is priced at $540 a month and 400GB will cost $675. All three of those options cover as many as 50 devices. For a monthly payment of $1100, corporations can purchase 600GB of data. For $1350, you and your fellow employees can rock 800GB of the sweet stuff each month. Those last two plans can be used for a maximum of 100 devices.
Double the data
is the new buzz phrase in the industry, and most of these plans are giving consumers until the end of this month to sign up. If you haven't taken advantage of these deals yet, whether you have a family or a corporate plan, you should call your carrier and see if you can save some money or add more data to your monthly plan.

Sprint doubles the data for corporate customers
source: Sprint