Sprint closing 150 repair and service centers, 55 underperforming retail locations
18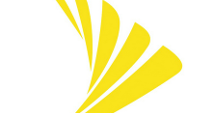 Sprint is in the process of laying off 1850 employees and closing 205 under-performing stores and repair centers. Of those receiving pink slips from the nation's third largest carrier, 330 are technicians. 150 repair and service centers throughout the U.S. are being shuttered while 55 of the stores being padlocked are considered underperforming.
Sprint is letting technicians go and is closing service centers because of customers "
growing familiarity with smartphones
," according to a Sprint spokeswoman. She also said that thanks to simpler rate plans, customers do not need to call service centers as much as they used to. As a result, 550 call center employees, including 400 in Orlando, are being let go. Call centers in Sacramento, Calif.; Elmsford, N.Y.; and Overland Park, Kansas are being closed resulting in the loss of 550 jobs. Overall, 40,000 people are employed by the carrier.
"We are seeing fewer calls coming into customer care. That's the result, for example, that many customers are on their second or third smartphone so they are well past the learning curve of using their phones. Also, our technology is improving, our customers can use more self-service options to make changes to their account. That's something we've tried to do more as an organization to help customers do more online themselves."
-Melinda Tiemeyer, spokewoman, Sprint
While Sprint is owned now by Japanese telecommunications company SoftBank, Sprint still had a huge loss of $1.62 billion in the fourth quarter. Despite the pink sips, SoftBank and Sprint are still considering a bid for T-Mobile. Currently,
SoftBank and Sprint executives are trying to come up with a deal that would satisfy U.S. regulators
.
source:
Star-Telegram
via
CNET
,
AndroidCentral
UPDATE:
One of our loyal readers is telling us that of the 205 stores originally reported to be closing, 150 repair and service centers are being shuttered and 55 service centers inside a Sprint retail store are also closing. The 55 stores themselves are actually staying open.
Thanks, Anonymous Tipster!