Sprint LTE reportedly working near San Francisco Bay area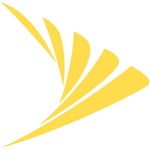 Speaking of Sprint and LTE, the carrier appears to be actively testing its new 4G network in places outside of the official market list. In fact, a handful of Sprint subscribers are reportedly getting 4G LTE coverage in the San Francisco Bay area, near Palo Alto and Mountain View.
It is not exactly clear whether Sprint is just performing field tests ahead of an official launch, or the 4G LTE goodness has been activated for good. But whatever the case, people with an LTE device from Sprint are currently reporting speeds of around 12Mbps on the downlink and 8Mpbs on the uplink. If you happen to live near San Francisco and have an LTE smartphone from Sprint, do not hesitate to give it a try and check if it works. Of course, feel free to drop a comment below and let us know if you are already covered by the carrier's LTE airwaves.