Sprint CEO says nobody will remember the Galaxy Note 7 recall in six months
26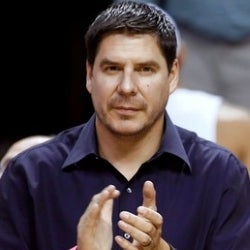 In a Fortune interview, U.S. carrier Sprint CEO Marcelo Claure shared an optimistic view over Samsung's Galaxy Note 7 recall situation – a hot topic in the media and consumer space. As the carrier is beginning to send replacement units from this week, Claure says that
"six months from now, nobody will remember that there was a Note 7 recall."
That's a rather big statement, considering nearly 100 customers in the U.S. alone have suffered accidents, burns and property damage (such as vehicles set on fire) due to units exploding while charging.
According to Claure, getting Sprint subscribers to return their Note 7 handsets for replacement has been a challenge, as
"consumers have a way of going about their business"
and don't necessarily see the danger until an accident happens, or the media reports one loudly enough. That's why Sprint is trying text messages and direct appeals to get customers to hand over their recalled devices.
Analysts estimate that the Note 7 recall, caused by faulty battery cells in around 2.5 million devices shipped, will cause a revenue loss between 1 to 5 billion dollars for Samsung. Some went on to suggest that the company might look into releasing its next Galaxy S flagship smartphone earlier than expected in order to bring back positive attention to the brand and get a head-start on sales early next year. This remains within the realm of speculation for now, although it's certainly a logical possibility.
ALSO READ