Sprint As You Go pre-paid service to be announced on January 25
16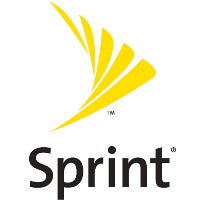 On January 25, Sprint will introduce a pre-paid cellular service of its own, if what is said in these leaked internal documents is to be believed. Sprint As You Go, as the new service will be called, will be an offering suitable for customers who don't like the idea of signing long-term contracts and who wish to have more control over how much money they spend on mobile services. Interested? Then let us go over the things you should know.
For starters, only four phones will be available through Sprint As You Go at launch. These are the Android-powered
LG Optimus Elite
and the
Samsung Victory
(note the absence of "4G LTE" in its title), along with the
Samsung M400
and
Samsung Array
feature phones. Unfortunately, customers won't be able to bring their own device, but on the bright side of things, the carrier promises to add more handsets to the list over time. In addition, Sprint As You Go will come in a monthly plan form as well offering unlimited minutes, text messages, and data connectivity. These will cost $70 for smartphones owners and $50 in case you pick a feature phone. EVDO data roaming, however, is not included.