Sprint 4G LTE goes live in Boston ahead of schedule
13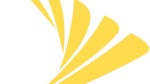 As captain Jack Sparrow said in that movie we all know
– that's interesting
. Apparently, at least
one lucky Sprint subscriber in Boston, MA is now enjoying speedy LTE service
on his smartphone. He noticed that his
HTC EVO 4G LTE
was connected to the Sprint LTE network after an MSID update, and provided us with a couple of screenshots to prove his claims. Data speeds are hovering around 6Mbps on the downlink and 8Mbps on the uplink, judging by the measurements conducted using Ookla's SpeedTest app.
Nevertheless, if you notice that your Sprint LTE-enabled smartphone is picking up the 4G goodness as well, do not hesitate to spread the word. You can drop a line for us down in the comments, or better yet, send us a news tip!
Thanks for sending this in!
Recommended Stories