Sprint 2010 line-up: leaked
24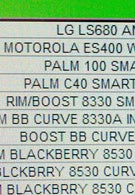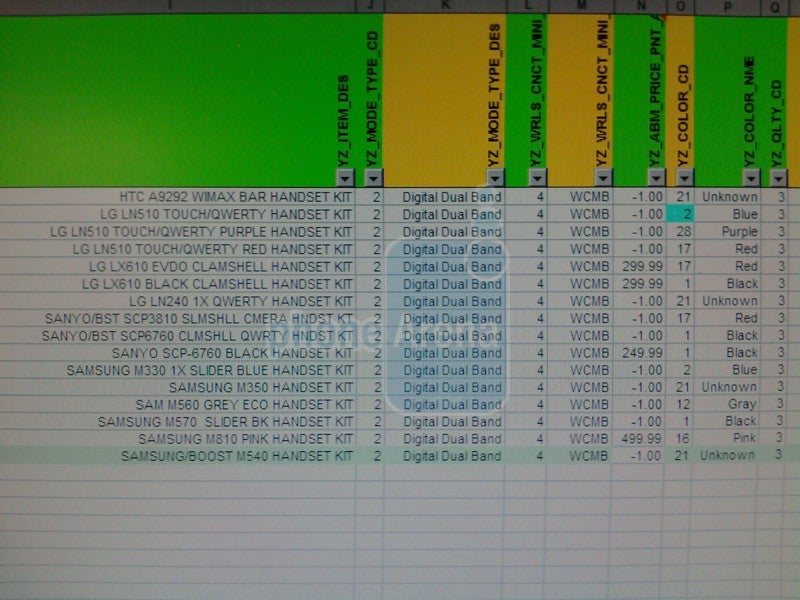 A tipster has provided us with some useful intel on Sprint's upcoming phones in 2010 and it looks like a wide range of new devices will be making its way to end-users this year. Keep in mind though this information is in no way confirmed officially. Still, we believe it would be interesting for you to check out this stuff, so here it goes…
According to the information we got, 2010 will bring a WiMax candybar by
HTC
, codenamed
A9292
. Unfortunately, this is all we know about this device for now, but we'll keep you posted, should new information appear.
Next up, there's the
LG LN510
, a handset combining both a touchscreen and a QWERTY keyboard. It will probably be oriented towards the messaging crowd. Expect it in blue, purple and red. The
LG LN240
will be yet another texting phone, which we believe will come with an affordable price tag, judging by its model number and possible lack of EVDO support. The
LS680
will be somewhat more high-tech, as it is believed to be similar to the
GW620
, so it will be running Android.
A few handsets by
Samsung
should become available too. The
M350
will be a basic touchscreen phone, the
M570
may succeed the Exclaim, and the
M910
may turn out to be the Android-powered Moment 2.
The
Palm C40
is a device we've
already seen in Sprint's inventory system
, and while the P100 and P120 have come out as the Pre and Pixi, we still have no idea of what the C40 might be. Hope to get the answers soon.
Surprise, surprise, the
BlackBerry Tour 2 9650
is also found in the carrier's systems. The successor to the Tour is rumored to bring Wi-Fi and the BlackBerry 5.0 operating system. Sprint users will also get to play with the
Flip
version of the
BlackBerry Pearl
, which should also arrive with some upgraded features.
Sanyo
fans will be glad to know that their manufacturer will come up with a smartphone, codenamed the
8600
. However, that's all we've got about it…
Although
Motorola
said it
won't release Windows Mobile 6.5 smartphones
, the mysterious
MS400
is believed to be running on a version of Microsoft's OS. Could it be WM7?
Several handsets should come out in different color variants: the Instinct S30 in pink, the Reclaim in grey and the M330 in blue.
Finally, there will be some new phones for Nextel iDEN users too. To begin with, the Motorola i1 will be a full touchscreen Android 1.6 phone, according to our tipster, with a 5MP camera onboard. A black version of the Clutch is also in the works, along with the i680 and i890. The i680 should be a rugged military-grade phone with 2MP camera and flash. Information about the i890 however is totally lacking at this moment.
Thanks to our anonymous tipster!