Spotlight: ap15 is a simple and unorthodox Android launcher that simply gets the job done
5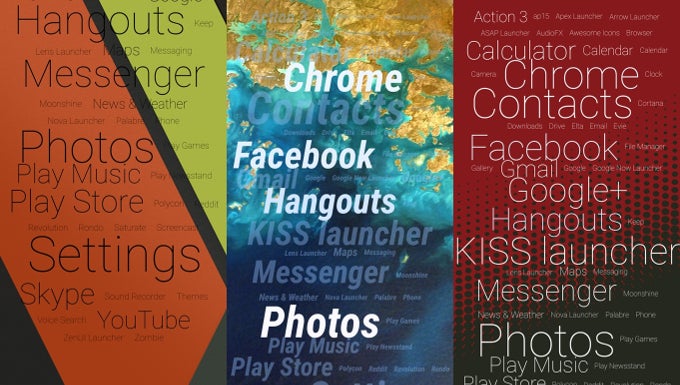 Developer:

Apseren Industries

Download:

Android

Category:

Personalization

Price:

Free
By now, you should be aware of our unrequited love for third-party launchers. Our recently updated pick with the best Android launchers can easily show you that we love our launchers custom and our home screens customized as much as possible.
That said, there's a pretty neat launcher that you might not know existed. Called ap15, it's а pretty intriguing take on that whole launcher business. We are certain that upon installing and firing this one up, a certain question will immediately pop up:
"Where are all the icons, mate
"
? At least, that's what happened with us when we tried it for the first time.
There are no icons, just text - all of your apps are listed straight on the home screen, allowing you to launch any of them by simply tapping its name. The neat part is that the more you use a certain app, the more it will grow in size, which is essentially highlighting your favorite apps and making them easily discernible from the rest. The rest will remain at the minimum font size unless you begin launching them more often.
As far as customization goes, ap15 covers the essential minimum of features - you can change the default font size, text color, font style, and opacity. You can do that for all app entries or configure individual ones. You also get to prevent apps from appearing on the home screen, which is a neat way to keep your Candy Crush Soda Saga addiction a secret.
If ap15 has somehow failed to scratch your launcher itch, just go ahead and check out the very best launchers you might want to have on your device right below.