Spotlight: Systweak Android Cleaner is a polished, comprehensive system maintenance app
13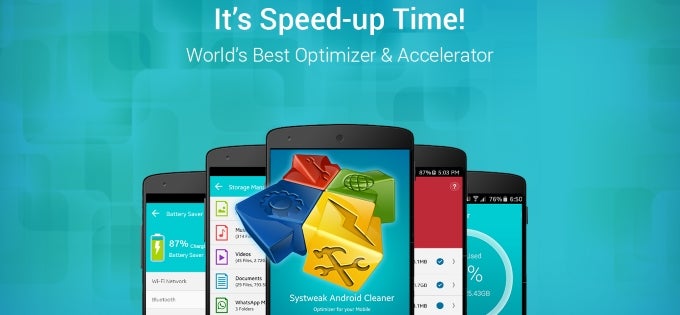 If your Android phone is running slow lately and you don't want to look up all sorts of obscure ways to bring it back into form, you can try a system tweaking and optimization app like Systweak Android Cleaner. This is a polished battery saver, app cache & temp files cleaner, and speed booster app made to save lagging devices. With its facilities, you can free up space to store more pictures, videos, and music. It can also boost your device's overall performance, manage installed apps, erase junk files, boost battery life and backup important content on a cloud server.
With the storage saver feature, you can manage storage space by previewing, backing up and deleting data. For heavyweight messenger users, there's even a separate section for WhatsApp & WeChat media files that lets you get rid of redundant data and recover storage. Likewise, the App Cache Cleaner automatically performs cache cleaning whenever your device's memory gets full, making your favorite apps work seamlessly. With the pre-set battery savery, Systweak will assist you in extending battery life and improving performance. This is the best Android battery saver your device can have.
This app could keep your phone operating as it used to in the day it came out of the box.
There's also the Junk File Cleaner, which provides a simple method for cleaning redundant data, such as logs and browsing history. You won't be doing this manually – the app scans for junk files so that you can remove them with a single tap. Finally, there's the Android Booster, which optimizes both your device's internal storage and external memory card.
Systweak Android Cleaner is a free app in a free world that's available in multiple languages. Try it out and see how you like it!
Systweak Android Cleaner screenshots