Spotlight: SystemPanel 2 is a pleasingly comprehensive system monitor for your Android device
3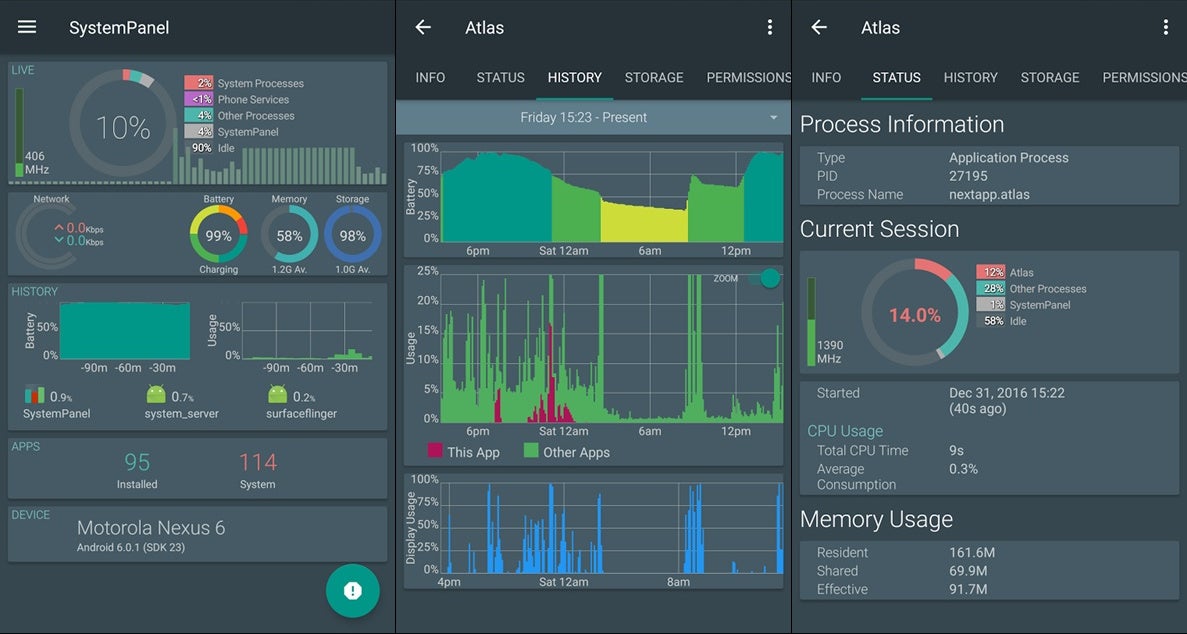 Developer:

NextApp Inc.
Download: Android

Category:

Tools

Price:

Free
Are you a power user that likes tinkering with anything you can lay your grubby paws on, including those shiny Android devices we use on a daily basis? If the answer to that question is a resounding "Yes!", then we have an app that might of great interest to you.
Meet SystemPanel 2, a rather detailed and useful system monitoring app for Android. It will provide you with a comprehensive insight into your CPU, network, and RAM usage in real time, as well as show you the current upload and download speeds you're hitting. Additionally, you are able to monitor your cellular connection's signal strength and battery status. The current temperature of your battery and chipset are also shown, which is welcome.
You also get an app manager that lists all the apps you have installed, as well as all associated processes and permissions these require. We like that, we like it a lot!
The app is free to use but have in mind that users on Nougat should provide the app with root access if they wanted to overview what apps are currently running on their phones.