Spotlight: Screenshot Join lets you stitch together two Android screencaps into instant greatness
2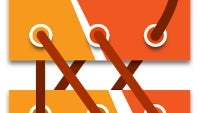 If taking screenshots of your Android phone and stitching them together is part of your daily regimen, this app could make your life so much easier. The Screenshot Join app lets you easily morph a bunch of screencaps into one lo-o-o-ng vertical or horizontal image.
Suddenly, sharing lengthy text conversations or websites with seemingly endless single pages of content becomes much, much easier. Rather than sending many disparate screenshots, you can simply send a single image that contains all the information needed. There's also no root permission required to pull the stunt off, so you're good to go from the start.
The app is very simple to use. Simply take the screenshots you need, open her up, and import screencaps (from the gallery, or on-the-fly) in the horizontal or vertical template. Save the result, share it with your friends, and have a break.
In addition to its basic functionality, the app has a comprehensive Help menu (not that you really need it...), along with a History tab that shows all the screenshot stitches you made prior to the one you're currently working on.
Screenshot Join is free and available on Android devices.
Also read:
Recommended Stories