Spotlight: Rbrowser is a fast and lightweight browser for Android devices with Snapdragon processors
12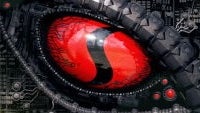 If you own an Android device that's powered by any of Qualcomm's Snapdragon chips, and want to try an alternative internet browser, you should give Rbrowser a spin. Basically, this is Chromium code optimized for Snapdragon processors, which is a solid recipe for a fast and efficient browser meant for most Android devices in the Western part of the globe.
Indeed, Rbrowser is especially zippy on the Snapdragon 801-powered smartphone we tested on. No, it's not quite the "Safari running on the latest iPhone" racecar experience, as Rbrowser does take a short pause for itself before rendering a heavy web page. But once everything's loaded and ready, panning and zooming is delightfully smooth, without a hint of stutter.
Built upon Chromium's foundation (in other words, code from the open-source projects behind Chrome and Chrome OS), Rbrowser feels familiar for Android users and is very easy to get around. The 'Settings' menu presents a non-overwhelming amount of thought-out options. Choosing a homepage and default search engine is pretty standard browser fare, but then there's also Immersive mode to make the browser fullscreen, Night mode for blasting your retinas with out-of-control brightness, Power saving mode (which disables any fancy rendering algorithms), and Auto-fill. The 'Edge swipe' functionality feels fast and intuitive, letting you scroll between previous and last pages by simply swiping from the left and right screen edges.
Moving on to 'Privacy & security' features, the built-in ad and pop-up blockers are definitely notable, along with the option of quickly clearing the private data (history, cache, cookies and such) stored by the browser, and the ability to choose individual permissions for location, microphone, and camera access. Most of these options can be toggled on a per-site basis, allowing for a degree of fine control.
Overall, Rbrowser has good potential and seems stable enough to be relied upon as your daily driver.
| | |
| --- | --- |
| Developer: magic_man | Download: Android (Play Store link) |
| Category: Browsers | Price: Free |