Spotlight: LoopWall for Android lets you use your favorite GIFs and cinemagraphs as live wallpapers
6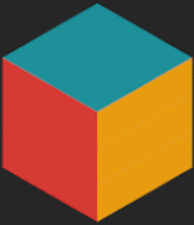 There is no second way around that - customization is the bread and butter of Android. Although there's no way of knowing what the market share of Google's OS would have been if it was not that customizable from the get-go, we are pretty sure this contributed a lot. LoopWall, an app that has unfortunately flown under the radar for many a user, is definitely a proof that you can do anything in Android.
What LoopWall does is simple, but rather effective — it allows you to set a cinemagraph as a live wallpaper. Cinemagraph, if you didn't know, is just a fancy name for a high-res static image employing subtle motion, though technically these are nothing but well-looped GIFs.
Many apps of the same kind exist, but the majority of these are not quite intuitive, require you to import your own GIF files or offer zero customization. LoopWall sets itself apart from these with the huge amount of high-quality cinemagraphs it boasts. Divided into 9 distinct categories (Abstract, Nature, Urban, Animation, Animals, Architecture, Food, Space, and Other), the app also lets you sideload your own GIFs, but you will likely stick with the default ones.
Sourced from all around the interwebs, many of LoopWall's GIFs will likely satisfy the requirements of even the pickiest users, though it's worth noting that some of the arguably better-looking ones will become available after a one-time in-app purchase of $1.49.
You can customize the appearance of the GIFs with LoopWall - the scaling, the speed, and the background color could be set before you apply the GIF.
As usual, be advised that LoopWall will consume a bit more battery than your regular, run-of-the-mill static wallpaper.

If you don't spend obscene amounts of time on your desktop you should be fine, but if you simply unlock your phone and stare at your glorious new live wallpaper for a long amount of time, then you're probably going to have a bad time, that's for sure!