Spotlight: Flynx for Android is a browser that's a total breeze to use
8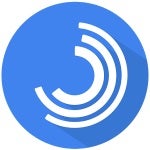 Chrome is a tried and true browser, but as with most things in life, a little change from time to time doesn't hurt at all, right? Meet Flynx, then - it's a speedy browser which prioritizes convenience and multitasking. Here's a short list of highlights that can possibly make you intrigued!
Flynx has a quick read mode, which filters ads and loading of heavier elements, so you can get the relevant data without wasting time and data on whatever fancy scripting web developers are bogging your browser with. Flynx also has a thing for loading content in the background, so if you go on and use another app during your browsing session, your web content will be ready by the time you get back to the browser. You can also save articles for offline reading with just a double-tap on any link. Praise the lazy gods!
Moreover, multiple links can be opened in tabs that get overlaid in bubbles, which is how they remain accessible at all times. And Smart Sharing is another nifty feature, which is about quick pushing and saving of links to apps like Facebook, Pushbullet, Pocket, Evernote and the like.
Finally, Flynx has translations in 15 languages, so depending on your background, you might get away with not using another app in English for a change.
So, there you go - a browser that's a total breeze to use. It is also free, and you can grab it from the Play Store right away.
| | |
| --- | --- |
| Developer: Flynx | Download: Android |
| Category: Browsers | Price: Free |