Spotlight: Andrognito 2 for Android is about inventive ways of hiding your private data
4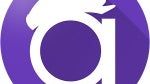 We've told you about Andrognito
, the "hide your files with triple-layer encryption" app, before. Under its friendly, colorful disguise, Andrognito is a cerberus that stands between your personal data and intruders, be it malware or malicious individuals. Apart from PIN code and password locks, the app can hide your content into a decoy vault, or launch in "invisible mode", where access to the app is hidden in your dialer. It also resists brute-force attack attempts by automatically locking itself after 3 failed logins.
We'll now turn your attention to Andrognito 2, a new version of the app that's been re-made from the ground-up, seen a Material redesign, and the addition of plenty of new functionality, such as a time-based PIN system, fake account with fake files, automatic backups, a native photo viewer, a theme manager, junk sweeper, and file shredder. Moreover, performance has been optimized too, so there will be no more lag and general sluggishness.
Who needs that kind of data protection, though? Do you have to be an FBI agent on a covert operation to justify the hassle of maintaining a secure data container? Certainly not. In the unfortunate event of having your phone lost or stolen, you'll know for sure your files won't end up in hands they don't belong in... unless owners of said hands badly wanted them! Files are kept encrypted on your device's internal storage, but there's not much to have in the way of microSD card file security. Still, an upcoming update is probably going to resolve that by adding the option to move encrypted files to the microSD card.
Andrognito 2 is up for free for everyone who wants to try it out, while an optional $2 in-app purchase unlocks the Pro version perks - unlimited secure storage, unlimited vaults, and advanced security features (fake account, fake force close, and invisible mode).
| | |
| --- | --- |
| Developer: CODEX | Download: Android |
| Category: Security | Price: Free (with in-app purchases) |