Spotify subscribers say 'buh bye' to the streamer now that Apple Music is here
36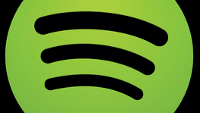 Based on a count of Facebook and Twitter members who publicly posted their decision to leave Spotify, the launch of Apple Music last week
has led to a surge in Spoify members leaving the music streamer
. 40% of these Facebook posts and tweets specifically mentioned that Apple Music was the reason for their leaving Spotify. 2% dropped Spotify because of its new logo (which they felt was ugly) and seven reportedly left after Spotify recommended the new Tyga album.
Over 2500 Facebook and Twitter members posted their decision to leave Spotify, and 750 said that they were quitting Pandora. Roughly 250 posted that they were dropping Jay Z's Tidal.
Apple Music debuted on June 30th
and consumers are offered a three-month free trial for the streaming music service. After that expires, subscribers will pay $9.99 a month or $14.99 monthly for a family with up to 6 members. While this is just a small sample of those listening to streaming music, it does provide us with an idea of how Spotify and other music streamers are being impacted by the launch of Apple Music.
Of the 60 million subscribes that belonged to Spotify prior to the Apple Music launch, 45 million were using the free ad-supported tier. Apple Music does not have a free tier of service, but those with an Apple ID can listen fo free to the 24/7 Beats 1 Radio Staion and access the Connects bulletin board for artists. In addition, several Apple radio stations can be heard for free, with a limited number of skips.
Thanks for the tip!
source:
Brandwatch