New law to force Apple Music and Spotify to pay artists more for their songs
7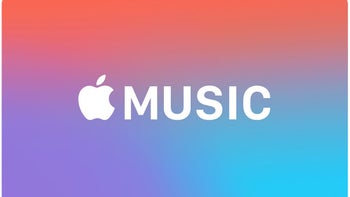 Eddy Cue
, the current senior vice president of Internet Software and Services at Apple, is famously credited with the creation of the $0.99 song when he negotiated royalties the nascent Apple Music will pay to artists for each play.
Fast forward a few years, and the Spotifies, Apple Musics, and countless other tune streamers, have brought said artists to the coupon line, forcing them to rely on endless tours and live performances for revenue instead of the studio albums of yesteryear. That, and selling merch.
Lo and behold, Congress, of all entities, is now trying to right those wrongs that started with the 99-cents-a-pop negotiating tactic. A digital-era copyright law called the Music Modernization Act (MMA) just passed the House of Representatives, after being cleared in the Senate, and is on its way to President Trump's desk to be enacted into law.
When enacted, it will mandate the creation of an agency that will be managing digital copyrights and royalties that are to be paid to singers and songwriters by Apple Music, Spotify, and the like. By cataloging all performers and the somewhat convoluted intellectual property rights over their work, the agency would streamline the process of obtaining licenses for streaming said works. It will be staffed jointly by music company and streaming services reps.
The resulting huge database will then be licensed in clearer terms to streamers, for better artists' payout schemes, including for music created before 1972 which is currently being streamed without any royalties to speak of. Apple Music just
passed 21 million subs
in the US, growing at a much faster rate than Spotify on this side of the pond, so the MMA legislation has been long overdue.