Apple Music hits 21 million subscribers in the US, growing 2.5x faster than Spotify
32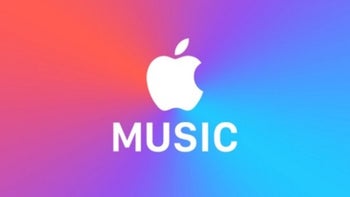 Spotify has held a dominant position in the global music streaming business for years now and, until recently, was the leader in the US market too. But according to a new report by Loup Ventures,
Apple
has now taken the lead in the country and is rapidly increasing the gap.
At last count, it was estimated that Apple Music had 21 million subscribers in the US versus Spotify's 20 million. Right now, this difference does appear rather minimal but, unfortunately for
Spotify
, it's only set to get bigger. Reportedly, Apple is adding premium subscribers at a rate that is 2.5x faster than Spotify. This is mainly attributed to the company's control of iOS, which allows it to push Apple Music within the operating system. Moreover, Apple's other products push users towards the service too – the HomePod is only compatible with Apple Music, for example.

Currently, there are over 780 million active iOS users around the world. This gives Apple Music significant "room to grow." Separately, the report notes that Apple owners tend to have more disposable income, something that means they are more likely to sign up to services such as Apple Music than others.
Ultimately, Apple's lead in the US market appears to be related to the commodity the service offers rather than the features. After all, while Spotify and Apple's services are priced the same and offer similar features,
Apple Music
is compatible with the entire Apple ecosystem. And, considering Apple's dominant position in the US, it's lead in the music streaming service isn't exactly a surprise.