'Sports Illustrated' 2016 Swimsuit Issue brings one-on-one VR sessions with world's top models to iPhone and Android
12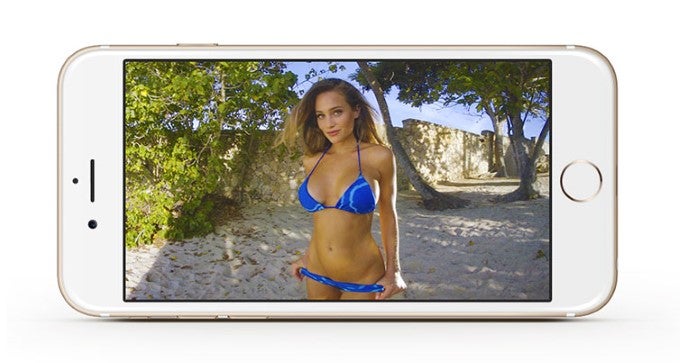 Right now, I am tanning on the beach with Danish supermodel Nina Agdal. We're in the Dominican Republic and it's just the two of us, the vast ocean and the golden sand. Oh wait, I turn to the right and see Russian supermodel Irina Shayk. Hi, Irina! She winks at me and moves her body seductively. Lucky me! I really can't complain about my company here.
Except that I am not really in the Dominican Republic. I am sitting in my office chair with a bunch of sweaty co-workers punching words on their keyboards on a not-so-inspiring cloudy winter day. But none of that matters anymore: I've got a VR headset strapped to my head and I am checking out the 2016 'Sports Illustrated' Swimsuit Issue which has gone VR. I turn to the left: well, hello there Hannah Davis, didn't know you were here as well!
She winks at me and moves her body seductively... Lucky me!
This is the kind of experience that you get with Sports Illustrated Swimsuit 2016 new virtual reality application that is now available for iPhone and Android. Yes, you need a VR headset to enjoy it, but don't worry: if you buy the issue of the magazine, you get a free cardboard one (similar to Google Cardboard). The issue will cost $10 (a tad more expensive than usual), but consumers will also be able to get the headset for $3.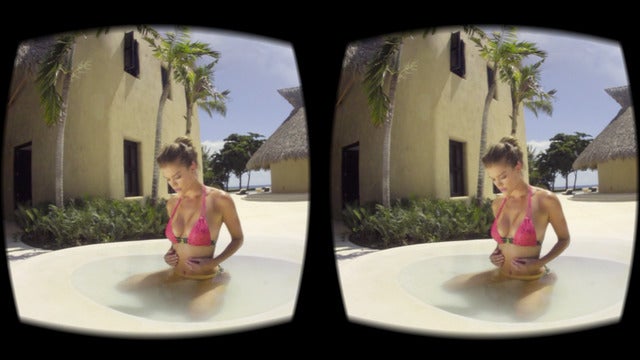 Swimsuit models... in VR
The app itself (download links below) is free to download but will have unlockable content that you get for free if you buy the issue or if you're an SI subscriber, while for everyone else that content will cost $5.
So what do you get?
"This year's virtual reality shoot answers the question we get every day: 'What is it like to be on a Sports Illustrated Swimsuit photo shoot?'"
, SI creative director Christopher Hercik says. In reality, you get raunchy, risqué one-on-one session with some of the world's top models. In bikini, on the beach. It's sexy... and a little weird experience.
Purely technically, it's not perfect: the experience won't be a perfect fit for the Gear VR, as Sports Illustrated wants its users using the app, but it's novel, it's provocative and it has everyone talking about it. It won't be a one-off project for the magazine - it hopes to make virtual reality a long-term project. Welcome to the... uhm, future?