Spigen Apple iPhone 5s cases review: Slim Armor S, Neo Hybrid, & Ultra Hybrid
1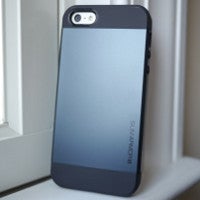 When we think about it, Apple is the only phone manufacturer to recycle its designs, which is evident by all the S-attached iPhones they've put out through the years – such as the iPhone 3GS, 4S, and most recently, the 5s. For the horde of accessory makers out there, you'd think that they would simply churn out different colors with its existing iPhone 5 cases, but premium accessory maker Spigen is already pumping out some new gear in time for the latest model's arrival.
We've covered numerous Spigen iPhone 5 cases already in the past, so we're eager to check out this latest collection, which are all available right now for purchase through Spigen and Amazon. Certainly, Spigen's set of cases have this sort of refinement to them, where they manage to blend style and protection into one – giving us cases with that cutting-
edge
look to them.
Spigen Slim Armor S
First up on the chopping block is the Spigen iPhone 5 Slim Armor S case, which improves upon the original Slim Armor case series. Available in a rainbow of colors, this updated line is even slimmer and more form-fitting than ever before – and there's no compromise whatsoever with its protection. Comprised out of two components, a redesigned thermoplastic polyurethane inner lining that absorbs shocks and bumps, and a sturdier outer polycarbonate midsection, the two come together to give us that balanced appearance and protection. You won't be spending a fortune on this case series, since it's only flaunting a price of $24.99.
source:
Spigen
Spigen iPhone 5s Slim Armor S case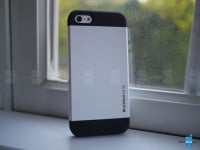 Spigen Neo Hybrid
It's not the first time we've come across Spigen's Neo Hybrid case series, but this one for the iPhone 5/5s follows closely to the style we already saw with the Samsung Galaxy S4 version. For starters, it's an extremely form-fitting case that preserves the look of the handset. First, the handset is encased in this high polymer coated soft premium cover, which is the portion that absorbs shocks to protect the handset. And then the entire thing is reinforced by a UV coated hard polycarbonate frame that hugs the bezel of the iPhone 5/5s. The exterior frame definitely gives the smartphone a pleasant contrast, and at the same time, a personalized look as well. In the end, it doesn't try to be as flashy as some of Spigen's other cases, but the minimalist style will definitely please some people. For this one, it's priced at $29.99.
source:
Spigen
Spigen iPhone 5s Neo Hybrid case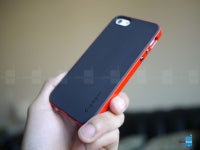 Spigen Ultra Hybrid
Following up on its popular Neo Hybrid series, Spigen's newest offering, the Ultra Hybrid case series for the iPhone 5/5s, essentially combines the two-piece system of the former case series and combines them into one – essentially cutting down on size. Essentially one entire piece this time around, which employs Spigen's Rear Guard and Air Cushion Technology, we get some adequate protection for the handset. With the transparent back plate, it manages to accentuate the original two-tone design of the iPhone. Furthermore, its four-point rear guard bumpers safely protects the handset in the event it's dropped – or simply laid on a flat surface, as it raises the smartphone from the surface to prevent scratching with the screen. Normally, the Ultra Hybrid retails for $26.99, but it's currently on sale through Amazon for a mere $12.99!
source:
Amazon
Spigen iPhone 5s Ultra Hybrid case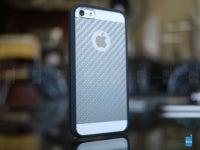 Additional Spigen iPhone 5/5s cases