Spigen iPhone 5 Slim Armor Cases hands-on
42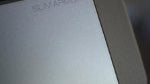 Now that accessory companies are finally caught up with the latest iPhone mania, we're seeing a steady stream of cool cases that conform to both protection and style needs. Smartphone accessory maker,
Spigen
, is a well-known for crafting some
premium stuff
for the beloved smartphone already, but with their latest case series, they're making it more affordable to pick up than previous offerings. If you're all about maintaining the iPhone 5's impeccable industrial design, then you might be interested to know that Spigen's
Slim Armor Cases
might be the right fit for you.
Before getting down and dirty with the details, we have to say right off the bat that we're digging the
$17.99
cost of them, which is aggressively priced compared to their other offerings. Comprised out of two components, a rubbery-like thermoplastic polyurethane case with a tougher polycarbonate midsection, you get that
desired balance of protection and sturdiness
– keeping the handset safe even in the event of some minor drops or falls. At the same time, it's form fitting as well to maintain the iPhone 5's sleek profile. Buttons are still easily accessible too, but it's worth mentioning that you might have some issues connecting specific headphones, since the opening for the headset jack is rather tight.
Ultimately, it simply comes down to which color scheme best fits your style needs. So let's take a quick look at the difference between them.
Satin Silver:

If you have the white iPhone 5, the Satin Silver Slim Armor Case is its best complement because it offers the color scheme that best contrasts it. With the two-toned white and silver look of the handset, we get a darker shade of grey on the Slim Armor Case to accentuate it.
Gunmetal:

Similarly, the Gunmetal variant is the perfect fit for the new black finish of the iPhone 5. Employing the same color scheme of the device, its cool looking industrial design is maintained by this case.
Metal Slate:

Even though all of the cases in the Slim Armor Case Series are made to fit any iPhone 5, the Metal Slate model no doubt has a more uniform approach with its paint job. Donning an almost all-black finish (there's a lighter color to the polycarbonate midsection), some will appreciate the smooth look of this one.
Spigen Apple iPhone 5 Accessories