U.S. spending on Chinese apps rose 65% during the third quarter
4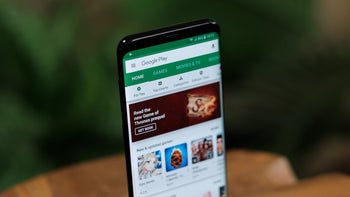 A week ago, we told you how one of the most popular apps in the states, short-form video app TikTok,
is being investigated as a national security threat
. Why you ask? Essentially, it's for the same reason why U.S. lawmakers consider Huawei to be public enemy #1. The law in China allows the communist government to demand that a company spy on its behalf. U.S. lawmakers are concerned that Huawei's phones and networking equipment contain backdoors ready to send information to Beijing.
When the Chinese firm that owns TikTok, Beijing ByteDance, purchased video app Musical.ly two years ago, it failed to get approval from the Committee on Foreign Investment in the United States (CFIUS). This agency vets foreign purchases of U.S. outfits and while Musical.ly was originally a Chinese company, it had opened an office in the U.S. to focus on the stateside market. Thus, an investigation of TikTok is taking place.
Chinese apps are red hot in the U.S.
according to CNBC
. Last quarter, which includes the three months from July through September, apps developed by a Chinese company or those with large investments from the country accounted for $745 million in revenue. The data, sourced by Sensor Tower, reveals that spending on such apps rose 65% year-over-year. Americans spent $3.43 billion on the top 100 apps by revenue in the Apple App Store and Google Play Store during the quarter and Chinese apps made up 22% of that figure. Of the top 100 apps, 25 were from China. That was up from last year's third quarter when 21 of the top 100 apps by revenue were Chinese. Of those 25 apps, most were games with PUBG Mobile at the top of list.
Despite the U.S.-China trade war and the placement of Huawei on the Commerce Department's Entity List (which bans it from the U.S. supply chain), Chinese-based apps are doing well in the U.S. But some of that could be due to the fact that most Americans are unaware that some of the apps they enjoy using were developed in China. The CEO of industry consultant Kantan Game, Serkan Toto, says "I think most U.S. users have no clue that these games are made or owned by Chinese companies. I think the average user in the U.S. doesn't care about that."