One of the most popular apps in the U.S. is being investigated as a national security threat
29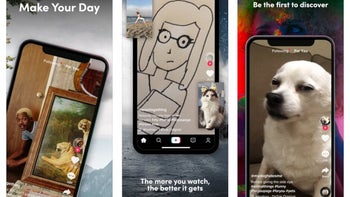 Back in April, we told you that the extremely popular social media app TikTok faced what the Peterson Institute for International Economics called
a "Huawei-sized problem"
in terms of security issues. For those of you who have been Rip Van Winkling your way through life, TikTok is an app that is used mostly by teens to produce short videos measuring 3 seconds to 15 seconds in length. TikTok offers a library of songs that can be added to these clips. Ironically, even though the app was created by a Chinese developer, it is not available in the country. According to data from Sensor Tower, in September
the app was the most downloaded from the Google Play Store in the states
, second most downloaded from the App Store, and second overall after Instagram. TikTok has 26.5 million monthly users in the states and 60% of them are in the 16-24 year old demographic.
What the Peterson Institute was referring to when it compared TikTok to Huawei is the app's potential to gather biometric and location data and send it to the communist Chinese government. TikTok is said to be popular with the U.S. military and there are some who fear that it will leak the aforementioned information along with images. Huawei has been placed on the U.S. Commerce Department's Entity List since May because of security issues, and its placement on the list prevents it from accessing its U.S. supply chain. Lawmakers fear that Huawei could be ordered to gather intelligence from corporations and consumers and send it to Beijing. The manufacturer has repeatedly denied the allegations.
Despite keeping U.S. generated data in the states, TikTok is a threat because it still follows Chinese laws

On Friday,
Reuters reported
that the U.S. government is investigating TikTok parent Beijing ByteDance Technology Company's purchase of Musical.ly. The latter was an app similar to TikTok and after the transaction closed two years ago, the apps were merged into one using the TikTok name. Sources cited by Reuters say that the Committee on Foreign Investment in the United States (CFIUS) has started looking into the deal. The agency reviews transactions where U.S. companies are purchased by foreign firms to make sure that there are no national security issues. While Musical.ly was originally founded in China, the company soon focused on the U.S. market and opened an office in Santa Monica, California. Since TikTok did not seek clearance from CFIUS when it merged with Musical.ly, the U.S. government says that it can still start an investigation even though the deal has closed.
Senators Chuck Schumer (D-NY) and Tom Cotton (R-AR) sent a letter last week to the acting director of national intelligence, Joseph Macguire. In the letter, Schumer and Cotton requested that TikTok be the subject of a national security investigation. Some of the concerns mentioned by the Senators included the possibility that China is censoring images meant for U.S. viewers, and whether the app could be targeted by foreign countries looking to influence American users. Also discussed was the amount of user data collected by TikTok and who ultimately sees that information. Senator Schumer disseminated an email yesterday in which he wrote, "validation of our concern that apps like TikTok...may pose serious risks to millions of Americans and deserve greater scrutiny."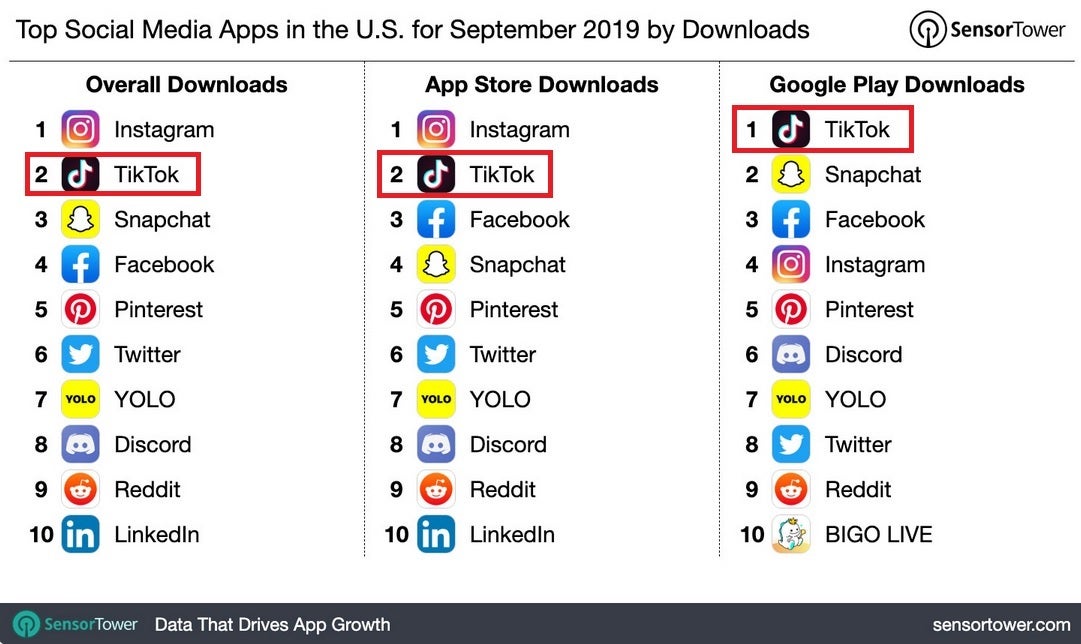 TikTok is an extremely popular app in the U.S.
CFIUS is in talks now with TikTok about what the latter can do to avoid having to divest itself of Musical.ly's assets. In a statement, a TikTok spokesman said, "While we cannot comment on ongoing regulatory processes, TikTok has made clear that we have no higher priority than earning the trust of users and regulators in the U.S. Part of that effort includes working with Congress and we are committed to doing so."
Just as U.S. lawmakers are concerned that Huawei might be forced by the communist Chinese government to spy on its behalf, the same fears are behind the investigation of TikTok. While ByteDance says that all data generated by U.S. users is stored in the U.S., Senators Schumer and Cotton note that ByteDance (and thus TikTok) still has to follow China's laws.