Speed test shows Exynos powered version of Samsung Galaxy S7 outperforming Snapdragon 820 model
99+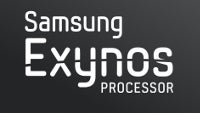 Last year's
Samsung Galaxy S6
used the Exynos 7420 chip worldwide, which was a departure for Samsung. The manufacturer usually stuck with its Exynos chips outside of the U.S., and devices shipped stateside usually were powered by a Snapdragon SoC. But worries last year about the Snapdragon 810's propensity to overheat led Samsung to change things up and stick with its own home-grown chip.
Things returned to normal this year when U.S. and Chinese versions of the Samsung Galaxy S7 launched with the Snapdragon 820 chipset inside. The rest of the world gets a Galaxy S7 powered by the Exynos 8890 SoC. Both chips are definitely capable, but there will be those who want to know which one provides the superior performance.
A speed test captured on video might give us an answer, although the U.S. model is loaded with some AT&T bloatware. Before the test was run, all of the bloatware that could be removed was taken off the handset. Also, keep in mind that because of the human aspects involved, scientifically this doesn't give us an exact answer. Still, at the end of the test, the Exynos 8890 powered Galaxy S7 completed the run-through 38 seconds faster than the Snapdragon 820 driven model.
So does this mean that Galaxy S7 owners in the U.S. should mope around for the rest of the day and be depressed? Hardly. If owning the Snapdragon powered Samsung Galaxy S7 is depressing to you, you might need professional help that goes beyond the boundaries of what we can offer.
source:
PhoneBuff
via
RedmondPie