Spam is a serious issue for some T-Mobile customers (UPDATE: T-Mobile blocks the source)
13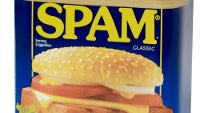 Some T-Mobile customers have been having problems with spam. The issue started toward the end of last month, and has continued throughout the new year. Customer Care reps have been telling T-Mobile subscribers that a server problem is at fault. Much of the spam has been sent to T-Mobile customers who are using tmomail.net.
The source of the junk messages is a 4-digit shortcut that begins with 9***. But the number changes with each message which means that blocking the number is of no use. And since the spams aren't being sent in response to anything you've signed up for, you can't send a "STOP" message to get them to stop. Some of the spam contains messages of a sexual nature, so if you have young children using your T-Mobile account, you should make sure that they are not receiving these messages.
T-Mobile is reportedly working on a fix. If the problem with spam is particularly bad on your handset, you might want to consider a change of phone numbers. If you get one of these messages and it contains a phone number, you should forward the message to T-Mobile at 7726.
"You may have gotten some SMS spam lately. Maybe it was to your number, maybe it was to phonenumber@tmomail.net...T-Mobile is aware. Remember, every one of us has a phone too, and this issue affects our internal e-mail system. T-Mobile is well aware of it, and is working on both customer facing statements and a fix. If I see any statements, I'll post right away...Edit: I heard today that the engineering team was able to block the source of the spam, and customers should notice this latest increase die back down to normal levels."-Anonymous T-Mobile employee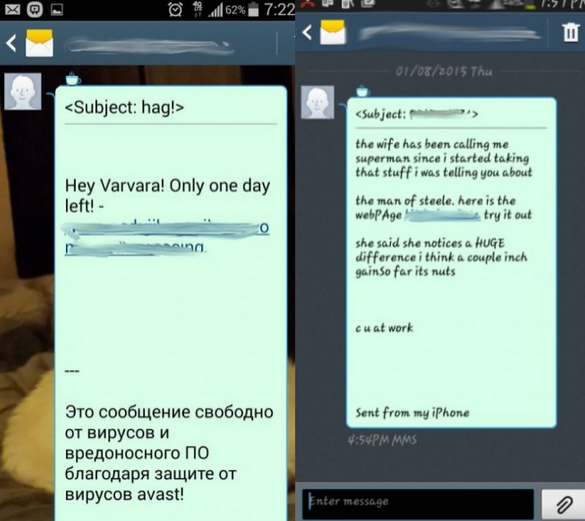 Example of spam received by some T-Mobile customers
source:
Reddit
via
TmoNews
UPDATE: T-Mobile has informed us this morning that it has blocked the source of the spam. In an email, the company told us "
Our teams have now identified and blocked the sources of the unwanted text messages. We apologize to any customers who may have been inconvenienced
."