Sony's TrackID music recognition service is closing down
11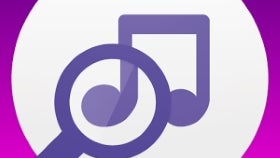 Sony users are probably familiar with TrackID. It used to come pre-installed on all Xperia handsets before the current
Xperia XZs
and
Xperia XZ Premium
. Now, we know why Sony didn't bother installing it by default – because the service is shutting down on 15 September 2017.
This piece of news comes out of the blue, and Sony hasn't provided any details as to why it wants to off TrackID. Our guess would be that the music recognition software is just costing too much unjustified resources for the Japanese tech giant, but that's just a speculation at this point. The official information which is visible in the TrackID app states that
"all businesses move forwards, and sometimes this means that apps are discontinued."
In case you were using TrackID, do make sure to go through your history and save it somewhere else (be it on Spotify, Google Play Music, or plain old paper). Otherwise, once the service is shut down, you will not be able to access it in any way, since it will be permanently deleted.
Sony made sure not to leave loyal TrackID fans hanging, though, and suggested the most widely used music recognition service, Shazam, for those who are looking to migrate to another app. According to our experience, Shazam is doing a much better job of recognizing songs and ignoring background noise anyway, so you will not lose much by migrating to it.
Recommended Stories