Poll results: Flagship life cycle - Would a 6-month time frame prove too short?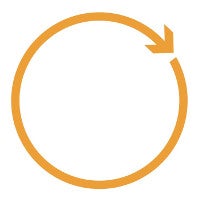 There have been various indications that the industry is slowly transitioning towards a shorter-than-ever flagship release cycle, and
if the oft-rumored Samsung Galaxy F is indeed real
, that would cement that notion.
Now, as you can imagine, that can be a problem for some. Obviously, nobody wants to dish out a few hundred bucks only to see his flagship give way to a slightly better version just a few months later. That would be an especially nasty business if you buy into one of those 2-year commitments, popular with US carriers. Of course, there's another side to the coin, and there are some people that want the newest in tech as soon as possible -- a strategy that Sony has now officially adopted. Obviously, this seeming split in opinion is what motivated us to reach out and pick your brains in
our latest poll
from Monday.
Well, the results are now in, and we have a pretty clear-cut split. The vast majority of you, or nearly 69%, tend to agree that a 6-month release cycle is way too short, and they'd prefer a slower, more thorough approach. Just 24% disagree -- according to them, the progress at which tech is developing lately certainly warrants a shorter release cycle. Lastly, a little bit over 7% feel undecided.