Sony to fix Xperia Z Ultra, Z1, and Z1 C sound issues, Z2 Compact on the horizon?
16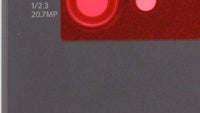 Apparently, Sony's Android 4.4.2 KitKatupdate for its Xperia Z Ultra, Z1, and Z1 Compact smartphonescontained a malfunction which led to sound sometimes being directedto the phones' earpieces, instead of their internal speakers. The bugresulted in some users having their notifications, alarms, videos,and ringtones quietly blasting from their smartphones' earpieces.That must have been rather awkward.
Luckily, Sony will intervene with asoftware fix as early as next week. Here's the company's briefstatement:
"Sony Mobile Communications wouldlike to provide an update in response to reports around abnormalaudio functionality and quality; that some users may be experiencingon their Xperia Z1, Xperia Z Ultra and Xperia Z1 Compact devicesafter upgrading to Android 4.4 KitKat. We have identified this issueon some units of these models, and measures have been taken toswiftly deliver a solution for our users. A fix for the issues willbe included in a new software release that will start rolling outfrom next week (w/c 7/04), with exact availability and timing varyingby operator and market."
In other news, the unannounced XperiaZ2 Compact allegedly passed through the FCC under the moniker"Altair". The phone's model number is SO-04F, designatedfor the Japanese telecom NTT DoCoMo. It succeeds the Xperia Z1Compact's model number SO-03F, while the published schematic looksvery much like an expected successor to the Z1 Compact, similar frontcamera placement and all. In addition, Japanese parts sellerMoumantai has already listed a back cover replacement for the SonySO-04F that looks the part. Check it out in the gallery below.
All in all, that's fairly solid evidence that theXperia Z2 Compact is happening. Its ancestor, the Xperia Z2, was oneof the highlights at this year's MWC, sporting muscular hardware andpremium design. Sadly, an US carrier is yet to bring it to theStates.
source: Xperia Blog 1,2