Sony says the lossless zoom tech of the Nokia PureView 808 is no big deal
56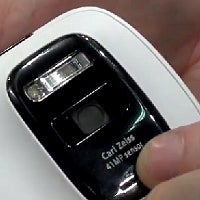 We know that Sony's UK category development manager, Paul Genge, has its company's best interest at heart when he speaks ill of the competition, but calling the
Nokia 808 PureView
"
development announcement
" is bound to raise some eyebrows.
He said that the Japanese have been using the
pixel
zoom technology of the PureView 808 in their commercial cameras for a year now, so the technology isn't anything new.
Well, using it in a phone camera module is new, and the idea was that it releases you from the obligation to use folding optics, which are bulky and add noise while zooming in video mode, making the tech perfect for a smartphone. Sony's UK category development manager went on:
It's quite clear it's a development announcement more than a retailable proposition, the technology is not new, it's only what our cameras have done for about a year now. In that respect, it's not especially stand-out. But, within the mobile sector, yes it is. So I can understand why it's drawn an awful lot of attention... It is still only a technological announcement, it's not a plausible retail solution yet
One thing we might get on board with Paul Genge about is the "retail solution" part - while Symbian Belle will do the job, the vast majority of potential Nokia customers for this 41MP cameraphone wish the PureView Pro technology were housed inside a Nokia Windows Phone device. There is no point in prejudging before the actual device gets in the hands of our reviewers, though, so we are patiently waiting.