Sony said to unveil a 4K Snapdragon 835 Xperia flagship phone at MWC, 4 more phones in the works
36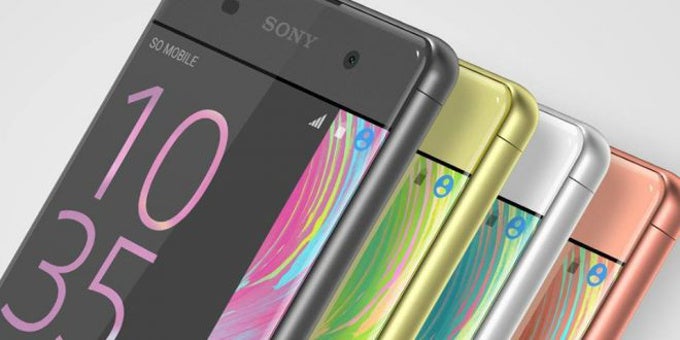 Sony is said to bring out the big guns at the world's biggest mobile tech show of the year, MWC 2017.
The big highlight of Sony's MWC announcements might be a new flagship phone with a 4K display and the latest and most powerful Snapdragon 835 system chip on board, according to information obtained by Georgian (the country, not the state) blog Review.ge. We can't vouch for the authenticity of the information, so take this with a grain of salt.
With this in mind, here are all the rumored Sony announcements. The company is rumored to unveil up to 5 new phones with the aforementioned flagship currently referred with its codename Sony 'Yoshino'. Here is a quick run-down of the specs highlight for this and the other rumored new Sony phones:
Sony Yoshino
The flagship phone is said to have a 5.5-inch 4K display (3840 x 2160 pixels), powered by the Snapdragon 835 system chip working along with either 4GB or 6GB of LPDRR4 RAM. On top of that, the phone is expected to come with the new Sony IMX400 image sensor that should deliver a noticeable improvement in image quality.


Sony BlancBright
Another upper-tier phone, the Sony BlancBright is also said to feature a 5.5-inch screen, but this one is said to have a more reasonable Quad HD resolution (2560 x 1440 pixels). Rumors say that it could be powered by either the Snapdragon 835 or the Snapdragon 653, along with 4GB of RAM. This phone is also said to have the new Sony IMX400 camera sensor.
Sony Keyaki (zelkova)
This here Sony Keyaki is said to be a mid-range device with a more compact, 5.2-inch diplay with a Full HD resolution (1080 x 1920 pixels). The system chip used here will be a cheaper MediaTek Helio P20 with 4GB RAM, with the highlight feature being the inclusion of a plentiful 64GB of on-board storage. This handset is rumored to come equipped with a 23MP main camera, and a 16MP front camera.


Sony Hinoki (cypress)
Sony is also expected to show two affordable phones. The Sony Hinoki will be the first one, with 5-inch HD (1280 x 720 pixel) display, running on the MediaTek Helio P20 system chip with 3GB of RAM and 32GB of internal storage. It is also said to have a 16-megapixel rear camera and an 8MP front camera.


Sony Mineo
The last phone on this rather big rumored phones list is a mysterious device codenamed Mineo. The only thing known about this rumored phone is its expected price of $350, putting it the mid-range territory.
Expectations
If Sony does indeed reveal five new phones all at once at MWC 2017, this will certainly become one of the biggest events at the show. What we are not so certain about, though, is whether Sony can indeed ship a smartphone with a 4K display and the Snapdragon 835 system chip in meaningful qualities in the near future. We are certainly not fans of the idea of "announce a phone in February, ship it in July", but given recent reports that Samsung has hoarded Snapdragon 835 orders for months to come, we suspect that - if those rumors are indeed true - it will take a while for Sony to ship its futuristic flagship.