Sony provides ICS beta for unlocked Xperia Play devices
4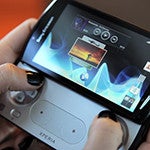 The
Xperia Play
, the so-called "PlayStation phone", wasn't the smash success that Sony had hoped, but there are quite a few of them in the wild, and it still plays an important role in Sony's long-term mobile gaming strategy. As mobile gaming encroaches ever further into the gaming dollars traditionally spent on console and PC gaming Sony must transition their popular gaming brand
to the mobile ecosystem
.
Sony can afford to take the long view on this – and their continuing software development for the Play sows they are doing just that. Due to "popular demand"
Sony had made a beta build of Ice Cream Sandwich available to anyone who has unlocked their Xperia Play
(and hence as voided the warranty). They are specifically asking for feedback from developers who are interested in kicking the new ROM out for a drive and kicking the tires to see what they can find.
The beta is not intended for general consumers, and
Sony explicitly warns that the process is not for the faint of heart
. The beta appears to be much further along that the
leaked version
from January, but you still won't get access to Google apps, so no Gmail, Maps, Navigation, etc.
But if you are a developer and have an Xperia Play, you can get an early peak at the update at the source link below. And with the importance that Sony is placing on the PlayStation store and Android gaming, your expertise may be contributing to the future of Sony-branded mobile gaming for everyone.
source:
Sony
via
electronista