Sony may consider making custom Android ROMs in the future
17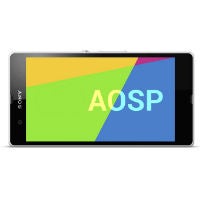 Sony has been one of the biggest contributors to the Android Open Source Project (AOSP) over the years, and has consistently released source code and binaries. Sony has even released
stock ROMs
for its own hardware in the past, so you could essentially turn a Sony phone into a Google Play edition device. The only thing Sony hasn't done is create a complete custom ROM, at least not yet.
Sony has reiterated that it does not plan to release full AOSP ROMs for any of its Xperia branded devices, but it did leave the door open for future development in that arena:
Please note that the binaries and source code provided by us is not enough in order to build a fully functional custom ROM. Instead it's our ambition to provide a stable base, to make the work for community developers as easy as possible. We've seen some speculation about Sony planning to release AOSP ROMs. It's not currently our plan to share such AOSP ROMs, but certainly, some of the feedback we've seen to this idea online is interesting!
The few AOSP ROMs that Sony has released have basically been little more than alpha/beta builds of software updates for certain hardware. The chance of a proper AOSP ROM from Sony may be slim, but at least the option is being left on the table. We'll definitely be keeping an eye on this one.