Sony hopes to sell 80 million smartphones in fiscal 2015, will target the US market
16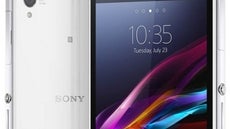 In an interview with Nikkei today, Sony CEO Kazuo Hirai revealed some of the company's plans regarding the future of its smartphone business. Mr. Hirai declared that "from now on" Sony would "put more resources into the U.S. and Chinese markets." The statement is in line with the two Xperia announcements from CES earlier this week: the Xperia Z1S (exclusive to T-Mobile USA), and the smaller, yet still powerful
Xperia Z1 Compact
(which could be launched Stateside as soon as February - although nothing's confirmed yet).
Reportedly, Sony will put "money and people" into the US and Chinese market, with hopes to see positive results within a year. The company intends to introduce a "broader variety" of smartphones that should attract consumers with high-performance cameras and enhanced digital content. We recently heard that
Sony could launch Windows Phone handsets
this year, so perhaps that's what the CEO meant by "broader variety."
Sony's chief further said that its battery business (which the company could've sold in late 2013, but eventually decided not to) will be important, as it can provide "technologies that set us apart from rivals."
The Japanese company believes that its efforts will enable it to sell more than 80 million smartphones in fiscal 2015 (April 1, 2015 - March 31, 2016). Meanwhile, fiscal 2013 (April 1, 2013 - March 31, 2014) should end with a total of 42 million Xperia Android smartphones sold. At the moment, it's said that Sony is the world's seventh largest smartphone vendor. But we'll have to wait for official sales figures for Q4 2013 to be sure of that.
Rumor has it that Sony will announce
its next flagship Android handset
- currently codenamed
Sirius
, and possibly featuring a 5.2 inch display - at MWC 2014 in February. With the company's CEO now confirming big plans for the near future, we're setting our expectations high.
source:
Nikkei