Sony: Z5 Premium only renders media in 4K, the rest in 1080p for a two-day battery
99+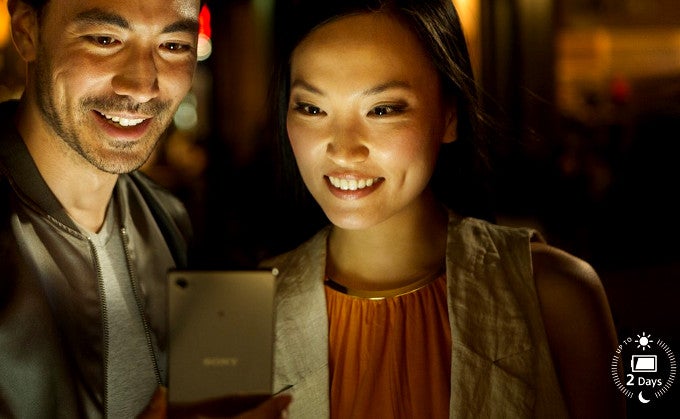 Sony's
Xperia Z5 Premium
is the world's first phone with a 4K resolution display, cramming 8 million pixels in a 5.5" display for the breathtaking 800+ ppi pixel density for the first time on a mobile device. How huge is the gap with the next best thing in pixel density? Well, the
Galaxy S6
with its Quad HD Super AMOLED display has 577ppi, for instance.
When we took screenshots of the Z5 Premium's display at the IFA expo, however, we noticed that they all show 1080p resolution, not the display's actual 2160 x 3840 pixels count. There are quite a few forum threads dedicated on this development already, hinting that the world's first 4K phone
won't always run the native screen resolution
, especially when it comes to the Android interface. It seemed that you will be able to render 4K media like pictures and videos in Sony's native gallery and player in their full glory, perhaps even set 4K wallpapers, but when it comes to the Xperia UI, it hasn't been redrawn by Sony, or upscaled further than 1080p.
At the time, most comments on the matter argued that this actually makes sense, as rendering a 4K interface around would place unnecessary strain on the graphics subsystem, leading to Snapdragon 810 performance slowdowns, and/or a battery life hit. These can be easily avoided by enabling 4K only where it matters most - in the camera/gallery, and during video playback and upscaling.
Well, now we have Sony's first official statement on this pressing 4K matter, and they explained to us exactly why the company went with the 4K-on-demand concept for their seasonal flagship:
Xperia Z5 Premium features a 4K display with a resolution of 3840x2160 pixels based on SID Standard and enables all video and image content to be enjoyed in 4K resolution. All other content is displayed at 1080P or lower resolution in order to optimise the performance and battery stamina for this device, ensuring you can enjoy the 4K resolution when you need it most.
Just like the
Z5
and
Z5 Compact
, the Z5 Premium is still listed as a "two-day battery" phone in Sony's feature sheet, despite its jaw-dropping display resolution, and now we know how Sony managed to pull this off. Granted, it has a larger battery than those two as well, but running the display in 1080p most of the time, and only firing up on all 4K cylinders when rendering video or images in such ultra high definition, contributes to having the battery stamina Sony's phones are now acclaimed for, despite sporting a display with record pixel density. There you have it.