Xperia Z5 Premium may have a 1080p interface, render only media in 4K
85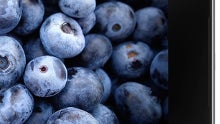 There are already a few forum threads, dedicated to the notion that the
Xperia Z5 Premium
, Sony's (and the world's) first 4K phone, won't always run the native screen resolution, especially when it comes to the Android interface. To quote one posting: ""[The]
Android system runs with 1080p, only the pre-installed video and photo apps could drive the display with 4K. Apparently proprietary drivers are used
[where]
the "normal" app developers do not have access. So even with the screen capture or other apps
[that]
see the resolution, it will only show FullHD
."
We can attest to that claim, as when we took screenshots from the Z5 Premium at the IFA expo, those were later shown to be Full HD images, not 4K ones. In a nutshell, it seems that you can view 4K media like pictures and videos in Sony's native gallery and player in its full glory, perhaps even set 4K wallpapers, but when it comes to the Xperia UI, it hasn't been redrawn by Sony, or upscaled further than 1080p. Some argue that this actually makes sense, as rendering a 4K interface around would place unnecessary strain on the graphics subsystem, leading to
Snapdragon 810
performance slowdowns, and a battery life hit.
These can be easily avoided by enabling 4K only where it matters most - in the camera/gallery, and during video playback and upscaling. What do you think, will you be satisfied with this eventual Sony approach to the world's first phone with a 4K display?