Here are some of the Sony Xperia phones expected to receive Android 10 updates
6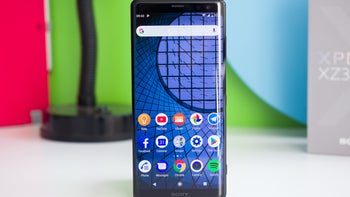 Sony usually announces what phones will receive a major Android OS update once Google makes it available to handset manufacturers, but this time the announcement has been delayed for some reason. Obviously, those who bought Xperia flagships launched in 2018 and 2019 should definitely expect to see Android 10 arriving on their devices in the coming months.
However, there's the problem of the mid-range smartphones and those flagships released in 2017, which we still don't know if they're going to be updated to Android 10 at some point. Luckily, one Japanese carrier, NTT DoCoMo,
published a list of Xperia phones
that will get Android 10 updates.
As you can imagine, NTT DoCoMo's list contains only phones in its portfolio, which is why the Xperia 10 and Xperia 10 Plus are missing. We expect Sony to update these phones to Android 10 though.
The Japanese carrier's confirmed the following Sony smartphones will receive Android 10:
Xperia XZ2
, Xperia XZ2 Compact, Xperia XZ2 Premium,
Xperia XZ3
, Xperia 1, and
Xperia 5
. There's also one other smartphone, the Xperia Ace, which is exclusive to DoCoMo, but that's of no concern to us.
We have yet to hear from Sony, but at least we now have an idea of the company's plans. Keep in mind that NTT DoCoMo's list is incomplete, so additional devices are likely to be added depending on the region.
Recommended Stories