Sony Xperia Z4v won't be launched on August 13 after all
8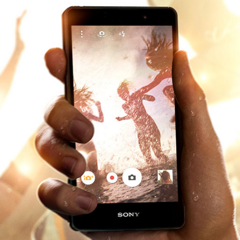 Earlier today, we told you that the
Xperia Z4v
should be
launched on August 13
by Verizon Wireless, as Sony itself had listed this date on its official Z4v website. However, it turns out that this date isn't correct.
Said release date has been removed from the Xperia Z4v website, and, according to 9to5Google, Sony currently can't say exactly when the handset will be launched. In any case, the new Xperia should be available to buy sometime later this summer.
The Z4v is a Verizon-only device, and it's Sony's first smartphone to sport a Quad HD (1440 x 2560 pixels) display. High-res screen aside, the handset isn't too different from the Xperia Z4 (released earlier this year in Japan) and the
Xperia Z3+
(which recently became available in many markets around the world). Running Android 5.1 Lollipop, the Z4v features an octa-core Snapdragon 810 processor, 3 GB of RAM, a 5 MP front-facing camera, a 20.7 MP rear camera, and an 8.6mm-thin water-resistant body. For a closer look at Sony's first Quad HD smartphone, check out our
Xperia Z4v hands-on
.
While Verizon didn't say how much the Xperia Z4v would cost, $199.99 on contract seems to be a good guess. Any takers?
source: Sony via
9to5Google