Sony Xperia Z4 Compact rumor round-up: all the small things
22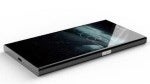 Sony's mobile business might be more of
a burden on the company
that a money maker, but this isn't stopping the Japanese tech titan from producing mighty fine Xperia smartphones. Well, they don't get everything right — no one does — but still, Xperia flagships never failed to stand out with their design, functionality, and extensive protection features, among other things.
The Xperia Z1 and Xperia Z3 were particularly special, as they were joined at their side by the Z1 and Z3 Compact. Packing flagship hardware power in a small footprint, these two are an oddity in the Android smartphone industry - one governed by what seems to be an unwritten rule saying "any smartphone below 5 inches screen size is basically a toy."
As the last saving grace of users looking for a no-compromise, palm-friendly phone, Sony's Z Compact phones have been enjoying a warm reception over the years, especially in minimalism-cherishing Japan, where the Xperia Z3 Compact
topped the smartphone sales list for six days straight
in April 2015.
Now that a good bunch of plausible information has surfaced, the Xperia Z4/Z3+ is a matter of fact, and Sony has discounted the Xperia Z3 Compact in the USA, we're thinking now is a good time to put together a Sony Xperia Z4 Compact rumor round-up. There probably aren't that many of you whose knuckles have turned white in anticipation of this one, but the Z4 Compact may rank highly in our "best of 2015" list. We'll see. We'll tell!
Design
At this point, the Z4 Compact's design makes for a rumor round-up that's more confusing than anything. Knowing Sony, we expect an incremental update over the Z3 Compact, keeping its distinctive "rounded liquid reflection frame" — a special type of plastic with a translucent finish — paired with a set of bold color choices. Water and dust-proofing should be on board as well, and the general dimensions are probably going to stay the same. The Xperia Z3 Compact measures 5.00 x 2.56 x 0.34 inches (127 x 64.9 x 8.6 mm).
However, Sony could also consider moving in a different direction. You may remember the concept images that leaked after last December's gruelling hack attack upon the corporation. Just in case you don't, we're going to re-publish them. Coming straight from Sony, these designs represent an all-metal device that looks quite unlike former Xperia flagships or Compact-series handsets.
In all honesty, though, we can't see Sony heading down this path, as it would make for an awkward design mismatch between the Xperia Z3+/Z4 and the Z4 Compact. But everything is possible, and as you can tell by the Z4's naming scheme, Sony isn't a stranger to odd decisions.
Hardware
Few days ago,
a certain Sony E5663 and its spec sheet popped up on our radar
. With a 4.6-inch 1080p screen, a high performance MediaTek MT6795 SoC, 3GB of RAM, 16GB of storage, a 20.7MP rear cam and a 13MP front cam, this sounds like the Xperia Z4 Compact in disguise. Nevertheless, we can't be 100% sure about that, as the E5663 could also be a region-specific device that won't see the light of day outside a given country.
However, our intuition weighs down towards the former, as it would be foolish (business-wise) of Sony to spec out a 4.6-inch flagship, only to contain it to a specific market. Speaking of specs, we believe Sony will replace the MediaTek chip with a high-end Qualcomm SoC — the Snapdragon 808 or 810 — for an eventual global release.
A no-compromise device in a pocket-friendly form.
All in all, we really like the idea of a Xperia Z4 Compact materialising itself in this form. The 4.6-inch 1080p screen, in particular, will be extremely sharp, racking up a pixel density of 479 pixels per inch. That's overwhelmingly better than the Z3 Compact's 720p screen, which stands at 319ppi and still looks quite acceptable. Meanwhile, the purported spec sheet presents a no-compromise device in a pocket-friendly form - exactly what the Z4 Compact should be.
Unfortunately, there's no word on the handset's battery life. The Z3 Compact boasted great results in this critically important department, squeezing out 10 hours and 2 minutes of constant on-screen use out of its 2600mAh battery in our test. So let's cross our fingers and hope for another outstanding job from Sony!
Release Date
We can speculate all we want, but the truth is that Sony could announce the Z4 Compact any time it pleases! Considering there are test units of the Xperia E5663 already in circulation, this could mean the eventual Z4 Compact is close to finished and has a high probability of showing up before the end of the year, or even before the final quarter. So Sony should grace the impatient sooner rather than later! We'll keep you posted about any new developments regarding this, and other aspects of the Xperia Z4 Compact that manage to escape from Sony's walled garden prior to launch.