Grim outlook: Sony's mobile division continues to bleed red ink, 7.1% slip in profits expected by 2016
35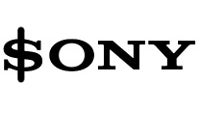 Sony just released its financial report for the quarter that ended a month ago, on March 31. According to the report, Sony is doing quite well as a whole, being able to bring home a operating profits of $571 million for the accountable period, on top of a total revenue of $68.5 billion. These are, in fact, the financial results for the whole company, but what's the current state of Sony's mobile division, the one that interests us the most?
Well, Sony just revealed that it has scored an 11% increase in terms of device sales in comparison with the same period a year ago. The cited reasons for this beneficial increases in sales' figures are the improved device portfolio across all tiers, the emphasizing on high-end devices, as well as the beneficial effect of "foreign exchange rates".
Sony expects to score sales and operating revenue of 1.3 trillion yen ($11 billion) for the remainder of 2015 and the first three months of 2016, which will be 7.1% less in comparison with the company's 2014 results. On the bright side, it won't lose as much money as it did in 2014, too - a $328-million (39-billion yen) loss for the fiscal year that will end on March 31, 2016, is expected by the manufacturer.
Recently, it was rumored that Sony might consider selling its smartphone division due to the losses that it generates and its shaken market positions. Fortunately for all fans of Sony's mobile devices, these rumors were subsequently
denied by the company
.
Hopefully, another unprofitable financial year won't force the company to rethink its presence on the smartphone market. Judging from the giant's history, selling an unprofitable division is always an option - remember Vaio?