Sony Xperia Z3+ won't be followed by a global Z4, but probably by an Xperia Z5
40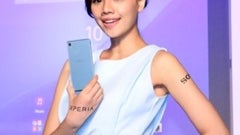 Sony this week announced the
Xperia Z3+
, which is the very same device as the
Xperia Z4
that the company had previously introduced in Japan. This is certainly causing confusion among users: if Sony's current global flagship is still called Z3 (albeit with a +), will the next one be called Z4 (while at the same time being different from the Z4 that's now available in Japan)?
Well, according to ePrice, Sony confirmed that the successor to the Xperia Z3+ (thus the company's next generation global flagship smartphone) will not be called Xperia Z4.
We assume that the upcoming flagship is going to be called Xperia Z5, unless Sony chooses to completely change its naming scheme, which we doubt will happen anytime soon.
While there is no word on when the Z3+ will get a successor, this might happen before the end of 2015. As you may know, the Xperia Z3+ looks a lot like last year's
Z3
, though it's a bit thinner, while its front-facing speakers are slightly different. Other changes include a Snapdragon 810 processor and a 5 MP front-facing camera. Hopefully, the Xperia Z5 (or whatever its name turns out to be) will bring more significant changes.
According to British publication The Inquirer, "the main reason for the name difference" between the Japanese Z4 and the global Z3+ is that Sony is "such a dominant force in the Japanese market, where consumers crave flagship devices with the latest features as soon as they can be delivered." Outside of Japan, the new handset is positioned "as a premium addition to the existing flagship Z3 series."
The Xperia Z3+ will be available to buy starting the next few months. Is anyone planning to get it?
sources:
ePrice
(
translated
),
The Inquirer
via
Xperia Blog