Sony Xperia Z2 European prices revealed, European wallets scream
26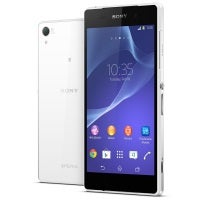 Sony Mobile unveiled the Europeanprices of the latest Sony flagship phone, the Xperia Z2. Thewater-resistant beautiful beast which renovates the Z1 with thelatest Qualcomm silicon, 3GB RAM, and 4K video recording, will bepriced between $822 and $960 (599 and 699 EUR) in different regionsof the EU, and a salty $995 (599 GBP) in Britain.
The segmentation is as follows: the Xperia Z2's lowest price is in Germany, where it will retail for $822 (599 EUR). In France, Italy, andSpain, however, customers will exhaust a whopping $960 (699 EUR) forSony's latest. So, if you live there and want an unlocked phone, thebest course of action might be to make a 100 EUR trip to Germany forthe weekend and buy the Xperia Z2 there. The Netherlands will havethe phone for $891 (649 EUR), and Sweden will get it for $917 (5995SEK, 667 EUR).
Prices elsewhere are yet to beannounced. The Xperia Z2 will be available globally in March.
source: XperiaBlog