Claimed Xperia XZ3 specs leak depicts thinner phone with а dual camera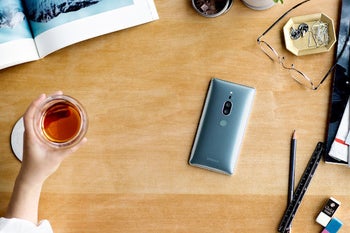 Sony, the rogue manufacturer that is releasing flagship phones every six months or so, is at it again, it seems, with an
Xperia XZ3
just around the corner, after the
XZ2
got announced as recently as the MWC expo back in February. A claimed specs sheet of the phone has leaked out of Japan, and it lists a handset that shares a screen panel with the
XZ2
, but is thinner, lighter, with more RAM, and it seems that the star of its show will be a camera set taken directly from the
XZ2 Premium
.
While the
Xperia XZ2
carries a single 19MP camera on its back, with F/2.0 aperture, the eventual
XZ3
is listed with a dual camera - the same 19MP sensor, but with wider F/1.8 aperture, and a 12MP sidekick with an even wider F/1.6 lens. The front camera seemingly will also get a bump, to 13MP this time, and this is exactly what the
XZ2 Premium
carries.
There are other minor upgrades from the Z2, like a move to 6GB RAM from 4GB, or a tad bigger battery pack, but the grand improvement seems to be in the camera area. If this specs sheet below holds water in the end, the Xperia XZ3 may turn out to be Sony's middle ground between the Z2 and the Premium line with its 4K displays, and we should know more as the IFA expo, which starts on August 31, draws nearer.