Sony Xperia XZ2 Premium battery life test results
7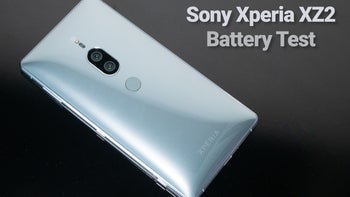 The
Sony Xperia XZ2 Premium
is the most advanced phone that Sony currently offers: it features a unique, 5.8" 4K 2160 x 3840 pixels display, the sharpest of any phone, it sports the top-tier Snapdragon 845 chip, and an improved camera.
But what about the battery life on the Xperia XZ2 Premium?
Equipped with a 3,540mAh battery, it has about average capacity for this size, but the size of the battery alone is not the only thing that matters: software optimization and screen power management all play a huge role in the actual battery experience on a phone.
In order to see how good the battery of the Xperia XZ2 Premium really is, we ran our proprietary battery test on the phone, the same test that we run on other devices, so that we can see its real-life results and compare to the competition. The results are now in and here is how well the XZ2 Premium does:
As you can see, the Xperia XZ2 Premium actually scores lower than many other Sony phones and is about overage when compared with other, non-Sony phones. The reason for this increased battery drain probably has something to do with the higher resolution of the screen.
In our experience, the battery lasted enough to get us through a solid one-day of normal usage, but not much more.

On the charging side, the Xperia XZ2 Premium takes 172 minutes to get from a dead battery to a fully charged, 100% reading on the battery meter. This is definitely very slow, and we'd be curious to try charging the phone with a different charger to see if we can get faster recharge speeds. Take a look at how the charging time on the Xperia XZ2 Premium compares to other flagship phones below:
One nice extra that makes up partly for those slower charging speeds is wireless charging. The XZ2 Premium does support wireless charging and you can easily slap it on a Qi wireless charger and not worry about cables.
What is your experience with the battery life on the Xperia XZ2 Premium? How many hours of screen-on time are you getting?