Sony Xperia XZ Vs Samsung Galaxy S7: whose camera focuses faster?
14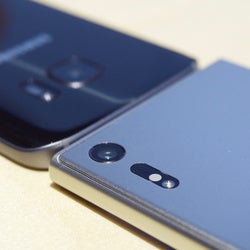 Today marks the last day of IFA 2016. As much as we don't want to leave, it is time to pack our bags and head home. We're not quite done covering the event, however. At the show floor, we had the chance to test the camera on the new
Sony Xperia XZ
quite extensively, and here's one of the comparisons we managed to execute.
In the video embedded below, we test the focusing performance of the
Xperia XZ
. In particular, we compare Sony's flagship against the Samsung
Galaxy S7
, which is a phone known for its ultra-responsive dual-
pixel
autofocus. Which of the two is faster? Well, we'd say that both phones deliver excellent results, although Samsung's handset seems a fraction of a second quicker. Still, we're not going to call this our final verdict, as the Xperia XZ we used for the test wasn't a final unit.