Sony Xperia XA2, Xperia XA2 Ultra and Xperia L2 now up for pre-order in the US
25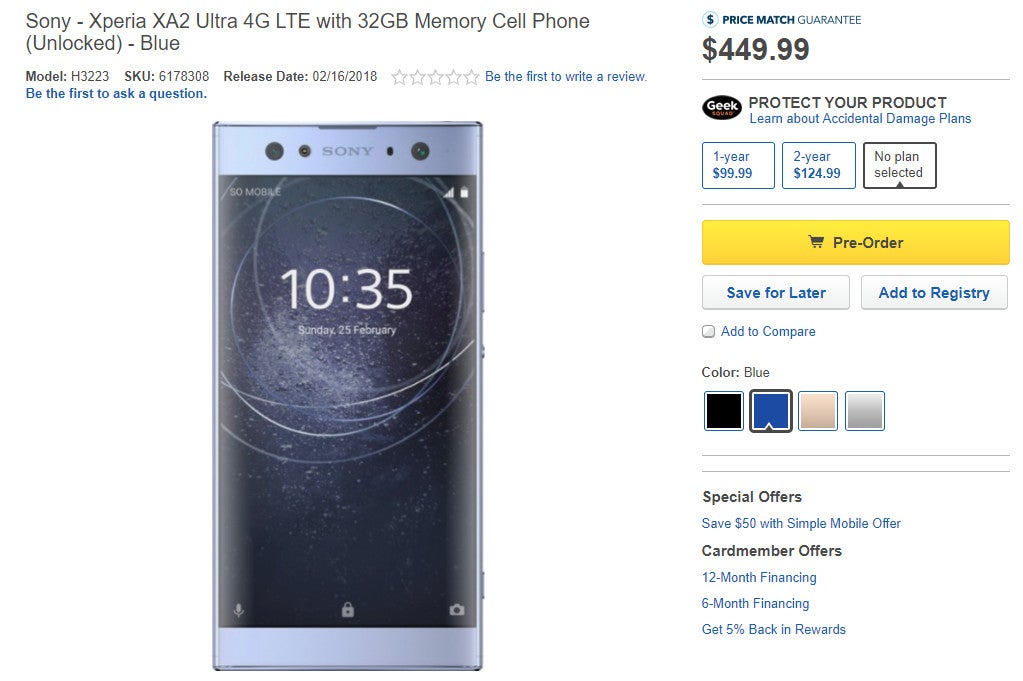 Unveiled last week at CES (Consumers Electronics Show) 2018, Sony's new lineup of Xperia smartphones is already available for pre-order in the United States. All three smartphones –
Xperia XA2
,
Xperia XA2 Ultra
and
Xperia L2
– are now listed at Best Buy as unlocked devices.
The most expensive of the three,
Sony Xperia XA2 Ultra
is available for pre-order in four colors (Blue, Black, Silver, and Gold) for $450. The smartphone is expected to hit shelves in about from now, on February 16.
Next in line,
Sony Xperia XA2
costs $350 and comes in Silver, Black, Blue, and Pink. Just like its more expensive brother, it should go on sale on February 16.
Finally, Best Buy is selling the
Sony Xperia L2
for just $250 and customers can choose among three color options: Black, Gold, and Pink. The Xperia L2 will be launched on the US market on February 16, a few weeks ahead of MWC (Mobile World Congress) trade fair.