Here's what the 7-inch Sony Xperia 10 Ultra might look like
10
Last month, Sony raised some eyebrows by releasing a trio of phones with a very unorthodox aspect ratio - the Xperia 1, 10, and 10 Plus boasted super-tall 21:9 displays that were designed with a cinematic viewing experience in mind. In our review of both the Xperia 10 and Xperia 10 Plus, we found the two devices to be super comfortable to hold and fitting really well in the hand, while simultaneously fitting tons of content in the vertical plane. Of course, this design decision might not be anyone's cup o' tea, but it is what it is.
Buzz about a third, yet unannounced 21:9 Xperia device started popping a few weeks ago, and there was a rather tell-all name attached to those rumors - Xperia 10 Ultra. Historically, Sony devices carrying this name have usually been the largest phones in the company's lineup, and it seems this could ring true for the Xperia 10 Ultra as well. According to both ongoing rumors and leaked specifications, the Xperia 10 Ultra will feature an even taller 7-inch display, which coupled with the large top bezel would certainly make for a very tall device.
Now, how would such a device look like? Implying that Sony will go with the very same general design, then the Ultra will follow in the footsteps of the Xperia 10 and 10 Plus closely. We fired up Photoshop and... here's how the 7-inch Xperia 10 Ultra will probably look like when propped up next to the 6.5-inch Xperia 10 Plus and the 5.8-inch Galaxy S10e for reference.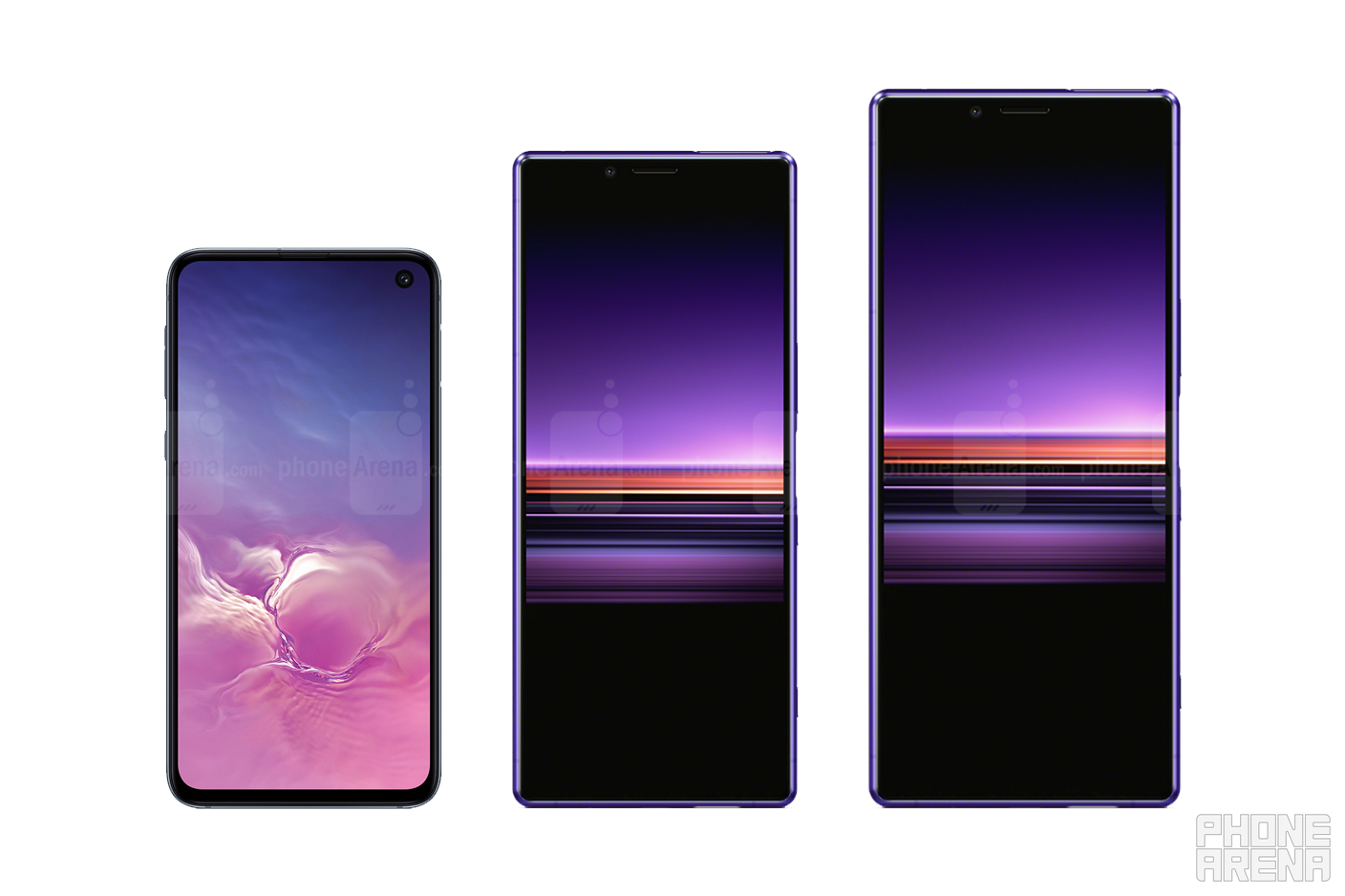 Galaxy S10e vs Xperia 10 Plus vs Xperia 10 Ultra
With design out of the way, what else do we expect from the Xperia 10 Ultra? Hardware-wise, the rumor mill puts a Snapdragon 710 inside the Xperia 10 Ultra, deeming it an upper mid-range device. The latter is reinforced by the 6GB of RAM and 128GB of storage that will most probably make their way inside the phone. Dual cameras, just like on the Xperia 10 and 10 Plus, are certainly a go on the Xperia 10 Ultra as well.
We are not sure when will Sony release the Ultra, if at all, but judging from the amount of rumors, this could happen very, very soon.
Recommended Stories