Sony Music Unlimited app now available for your Apple iPhone, unless you live in the States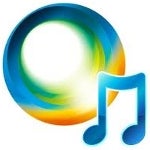 Sony would be launching its streaming music service to iOS in the first quarter
. Well, the quarter came and went without Sony Music Unlimited being released for Apple's mobile OS. The delay wasn't too long as Sony has now released the client for the App Store. Unfortunately,
the app is not in the U.S. App Store yet
although it is expected there soon. Currently, the app can be downloaded in countries like Canada and New Zealand. The service itself can be found in 14 countries around the globe including Australia, France, Germany, Ireland, Italy, Spain, Denmark, Finland, Norway, Sweden, and the UK. Android users already have access to the service as do those with Sony Blu-ray players and PlayStation 3.