Sony Honami Mini codename is Itsuki, coming with top of the line specs
20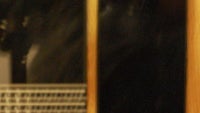 The Sony Honami Mini aka Xperia Z1 mini rumors keep piling up and after the device allegedly
first showed up on camera
a couple of days ago, now the Itsuki codename has surfaced and whispers are that this is how Sony is referring to it internally. The alleged Sony Itsuki is rumored to launch in Japan in the fourth quarter of the year under the Sony SO-02F codename. 'Itsuki' is a fairly popular name in Japan, and it could mean various things like "spring trees" or "moon".
What makes the Honami mini or Itsuki different is the fact that it is said to be an extremely compact device, smaller than the iPhone 5. Yet it is still rumored to feature top of the line specs including a Snapdragon 800 chip and 2GB of RAM.
Earlier whispers painted the following picture for the Itsuki's specs:
Quad-core Snapdragon 800 MSM8974 2.3GHz
4.3" HD display (1280 x 720 pixels)
2GB of RAM
1/2.3 f/2.0 Sony G Lens 20.7 megapixel camera
16GB of internal storage
2400mAh battery
However, if we take the latest leaked image on XDA Developers that many speculate is for the Sony Itsuki or Honami Mini, it seems that the device is way too small to have a 4.3" screen.
Now, does this make the whole theory fall apart? Thing is we don't really know what's on that image (right below, next to the BlackBerry). Others have speculated that Sony is preparing another compact Android, codenamed the Sony Ray 3, and that is said to have lower-end specs and a 4-inch or smaller display. Could it be that the image actually shows that device? It's all speculations and rumors at this point in time.
Whatever it is, the leaker of the original image of the mysterious Sony device says clarity will come on September 4th. We personally can't wait, what about you?
source:
Blog of Mobile