Sony Ericsson swings to profit in Q4 2010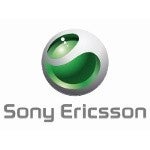 Cell phone maker Sony Ericssonswung to a small net profit of $10.8 million(8 million euro) in the fourth quarter of 2010 after it registered a loss of nearly $224.8 million (167million euro) in the same period last year. The company managed to getback to profitable this year after two consecutive years of losses.
At the same time, overall revenueof Sony Ericsson went down by 13% to reach $2.1billion (1.53 billion euro). The company had revenue of almost $2.36 billion (1.75 billion euro) in the fourthquarter of 2009.
To boost profits, the Swedish-Japanesejoint venture will rely on high-end Android handsets like the Sony Ericsson Xperia arc and the more affordable Sony Ericsson Hallon, also known as the MT15i or the Vivaz 2. The Xperia arc is expected in the firstquarter of the year, while the MT15i might come in April. Let's notforget the much rumored Sony Ericsson XPERIA Play, which is expected tobring mobile gaming to the next level with PlayStation functionality.
Sony Ericsson made some extensive cutslaying off 4,000 people and lowering operating expenses by over $1.18 billion (880million euro) to optimize costs.
source: Bloomberg